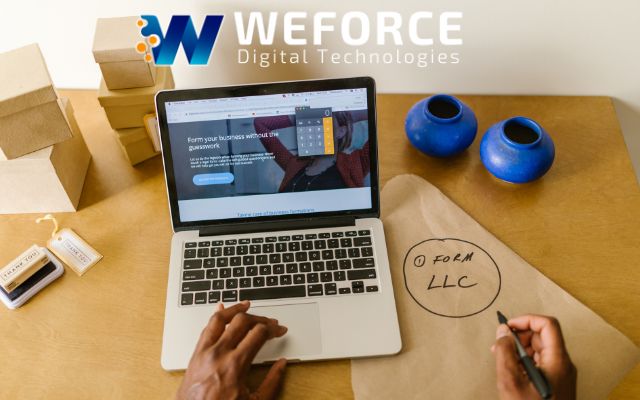 4 Things You Must Do Before Starting An Online Business In Nigeria 2023
The worst mistake anybody can make while starting a business in Nigeria in this age of the internet, social media, and artificial intelligence is not establishing a strong online presence.
That notwithstanding, thousands of young entrepreneurs still make this mistake in the year 2023.  They rush into starting up an online business without getting themselves prepared for it.
While it pays to leverage the power of the internet to fastly grow your business, it is also worth knowing that the effects can be disastrous if you don't make adequate preparations before venturing into any business online.
In this topic, I am going to outline the four basic things you must do before getting your Online Business In Nigeria started.
Register Your Business With The Corporate Affairs Commission

Open A Business Or Corporate Account  For Your Business

Get A Website & Blog For Your Business

Create Social Media Accounts
Register Your Online Business With The Corporate Affairs Commission
The reason a lot of businesses are limited in what transactions they can do is that they are not legally recognized. It doesn't matter if your business has been in existence for a long but if it's not registered with The Corporate Affairs Commission(CAC), you don't own that particular business yet. You don't have any legal claim over it.
Take for instance you are in the cake-baking business and your name is Adaobi and you operate your cake business with the name ADAOBI CAKES.
You have put in a lot of work in making the brand ADAOBI CAKES very popular but eventually, you did not register your business name ADAOBI CAKES with the corporate affairs commission aka CAC and there is another lady named Adaobi or whatever her name is.  She might not be as popular as you are but if she discovers your business is not registered and go ahead to register it, you will automatically lose the legal right to use the name ADAOBI CAKES.
She can sue you in court and the court will ask you to stop using the name. This is not good for business because once she succeeds, all your prospective customers will automatically become hers.
Before you consider starting a business in Nigeria online, Getting your company registered will also help you if you want to create a corporate or business bank account for your business.
Open A Business Or Corporate Account  For Your Business
After registering your business with CAC, the next thing you should do is open a bank account for your business. A business account helps your business stand alone as an entity. Clients pay you through the business or corporate account. A business or corporate account helps you build a reputation fast as people tend to trust you when you give them your business corporate account instead of your personal account.
Most customers especially those who are reaching out for the first time are always scared of paying you when they find out that your business or company name differs from the bank account number you give to them to make payment.
Getting a corporate bank account will ensure that you don't lose prospective clients due to the fear of being duped.
Get A Website & Blog For Your Business
As a small business owner, if you are interested in growing your business so fast, then you need to consider having a website where customers can find your business on the internet.
Just like your physical location, a website is your address and shop where people come to locate and purchase the goods and services you provide.
The internet has taken over the world and it has changed the way people go about looking for the solution to their problems.
A recent review shows that consumers typically start their buying journey with and a recent study has revealed that more than 70% of consumers go online in search of whatever product or service they require.
By getting a website for your business you stand the chance of gaining tons of prospective clients who search Google every minute looking for the particular service you provide.
Create Social Media Accounts
Because people tend to spend more time these days chatting or engaging in one activity or the other on social media like Facebook, Twitter, Instagram, and Tiktok. Your business also needs to be in those places too to engage and interact with your customers. The more you build up communication with people on social media, the more your brand is known and consequently the more loyal customers you attract to yourself.

In fact, social media has become more advanced in the way the brings businesses and customers together. A lot of deals are closed on social media. If you are in the content creation business, you can also easily monetize your social media and make millions of dollars from social media revenue.
Read: Best Online Business Ideas To Make Money in 2022
Conclusion :
The above-mentioned things you must do before getting your business online are born out of my personal experiences over time. I personally suffered the wrath of negligence to these common online business principles though I have since learned and corrected my mistakes.
You can also share your experience on what works for you and what does not work on the comment section below…