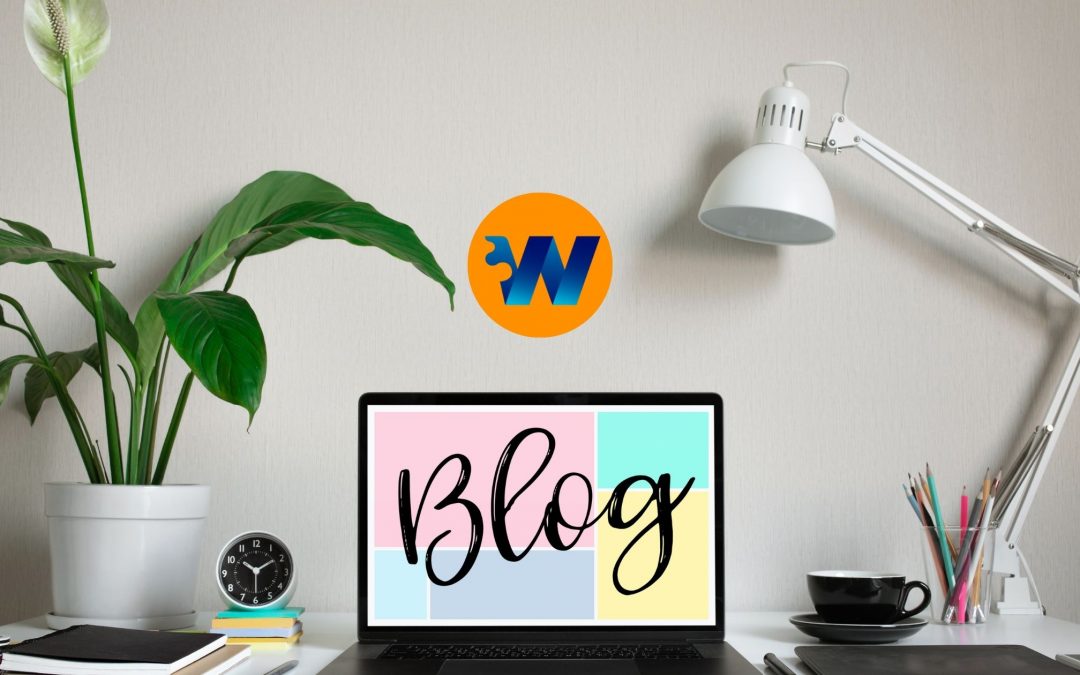 Are you looking forward to venturing into blogging or starting a blog this year?
Perhaps to make some money or make a living out of it?
You've made the right decision.
People sometimes say "There's a lot of blogs out there already", they think there won't be a space for a new blog to thrive. But that's not the case; there are billions of people searching for information daily on the internet.
Google search engine alone receives more than 3 billion queries daily and that's a lot.
And the search engine isn't the only place people are going to see your blog; there are other ways to let people see your blog.
Getting a blog you want all depends on your effort as surely there is a wide room to accommodate a lot more thousands of blogs.
This step-by-step guide to starting a blog will show you how to start a blog from the basics and then you learn more and grow. Blogging is an awesome income source if done right. Of course, it requires a lot of work which surely brings benefits and I must say, it requires a lot of patience before the desired results start coming. You don't want to quit your job with the hope of starting a blog and start earning from it.
Let's talk about misconceptions about blogging.
There are so many misconceptions out there that are misleading. For example, you see information portraying blogs as an easy source of income, one that requires little effort to make money.
At other places, emphasis could be led on things that aren't even necessary at the start making a new blogger overwhelmed and may quit.
I'm going to do more than showing how to go about starting a blog the right way, I'll also do my best in putting things in the right order. As you may have come to know now, It doesn't take much to set up a blog.
Blogging should be seen as a long term venture. If you want quick money then blogging isn't for you.
See blogging as a business one starts. Before starting a business you need capital, you need to learn about the business and you also know it takes time to grow your business to whatever extent that you desire.
With that said, let's know whether it's worth starting a blog.
Should you even start a blog?
Starting a blog isn't difficult but will it be worth it in 2020 and beyond? The answer is YES. As far as there is a need to use search engines, take businesses to the internet, inform people and make money blogs will always be relevant.
In fact, businesses with a blog which talks about their services in details have been found to perform better bring higher conversion rate and an increasing number of followers.
So, whether you're a stay at home mum, a student, a dad or a nomad (lol) it doesn't matter you can start a blog. Remember, the main purpose of starting a blog is sharing knowledge, information or telling a story. You must have something to pass to the public.
Now back to starting a blog.
In this blogging journey, setting up a blog is probably the easiest on the list of what you will do. One thing you will find challenging is getting content that you should. It is probably the most time-consuming task which you'll never stop. And then there is marketing which comes gradually as time passes.
Let's start by knowing the basics of blogging.
What is a Blog?
A blog is a website that is primarily meant to share content to a certain audience. Unlike static websites, content on blogs are being updated.
Blogs make it easy to share information that is constantly changing or that needs an update from time to time.
That's it with what a blog is. Now let's see what is required to start a blog.
What You Need to Start a Blog
For any blog or Website, 2 things are necessary: the domain name and the host. The domain name is the name of your blog to which users input to a browser and they are taken to your blog e.g abc.com or google.com.
The hosting is where all your content is stored on the internet.
Usually, this is gotten from a hosting company that offers a space on a server to store your files so it could be accessed via the internet. Note, this guide is on starting a blog on a paid platform using wordpress.org.
Let's look at the overall step in starting a blog below…
5 Steps to Starting Your First Blog
1) Choose a name: Pick a name that's unique.
2) Pick a Platform: A free platform or a paid one.
3) Put your blog online: Buy a domain name and a hosting plan.
4) Get a theme: Choose from numerous WordPress template.
5) Develop content: Write your blog post and make other content.
These 5 steps are what anyone needs to put up a blog. Let's discuss the steps.
1) Choose Your Blog's Name: After finally deciding to start a blog the next thing is the name. The process of choosing a blog's name is important as it affects your blog's growth on so many fronts.
You should choose a name that depicts what your blog is about. Go for a short name and avoid numbers.
2) Put your Blog Online: You're sure of the name at this point now it's time to put your blog on the internet. To do this you need a web hosting company which you'll need to buy your domain name and your hosting plan.
The domain name consist of your blog name and extension ( e.g of extension is .com, .com.ng, .org etc.
However, there are things you should look out for when choosing a domain registrar and a hosting company.
• High Uptime: Anytime your blog/website is not accessible by visitors you're likely to lose money. You also lose an audience which can seriously affect your website's growth.
Your web hosting company is tasked with keeping your blog accessible at all times possible. Even though this is not possible at all times due to periodic maintenance it shouldn't take long for everything to return to normal. That's why you need to go for a web hosting that promises 99.9% uptime.
• Options Available: As you start your blog, you don't need a lot of server resources at the moment but as time passes it is likely that you will need more disk space on the storage and other server resources.
That's why you should look at a hosting company with bigger hosting plans that will be able to house your blog in the future when it gets bigger.
• Reliable Customer Service: In any service you wish to purchase over the internet, there is a strong need to make sure they have a reliable customer service.
Customer service is not only helpful when something goes they are also meant to give assistance.
If you're setting up your first blog it becomes even more important to use a web hosting company with good support.
• Right Prices: Web hosting is necessary if you need a blog but yet it doesn't have to cost too much. There are some web hosting companies with monthly and yearly plans.
If you're just starting a basic plan should be able to proffer for your blog's needs and this should cost somewhat between 3$ to 5$ monthly.
• Good Interface: The web hosting interface should be one you can easily navigate, it should be easy to learn while managing important components of your host.
• Strong Security: Website site security is a big concern in today's internet as hackers pose a threat. Leaving a hole to you can result in loss of your website or confidential data.
So, before choosing a host it's important you know how they take care of security issues you can read about their security reputation.
What you should also look at is the availability of firewalls, SSL certificate, and some other security software.
• General Reputation: Every business that has existed for some time has a reputation and it's either good or bad one. Reputations hardly lie, people who have made use of the service or product comment and these comments are there to guide an intending user on which path to follow.
Every web hosting company has a reputation. if they don't then they are probably too new and you shouldn't use them.
3) Get a Theme: A theme is responsible for the look of your blog. There are many free WordPress themes out there you can use. There are also other paid themes you can use which offers support and more features.
When you're starting out you may not have enough funds to go for a premium theme you can start with the free themes. Some really good free themes are Astra, OceanWP, and GeneratePress.
4) Develop Content: In this business, content is king! You should be ready to put in a reasonable time into making content. Not just content but quality content which will ensure you thrive in a niche you choose. You can also outsource writing post but you still need to have a good knowledge of the type of content you want.
Content isn't only readable post, it also comprises of photos, videos, audio, and ebook. It surely takes time to create content but you don't need to be in a haste to create lots of content as this is not a game of quantity but that of quality.
So, how do you go about creating content?
You start by doing keyword research (more on keywords later). After having a list of keywords your audience is interesting in it's time to create content.
You should always try to answer your audiences' questions as comprehensively as possible.
Give a total guide when necessary.
Most part of what we have so far concentrated on starting a blog with a paid plan, what if you want to start a free blog.
It's totally possible to start free and make money from it.
So, how do you start a free blog?
There are numerous platforms that allow for a free blog to be started on them. You don't pay for the domain name and neither do you pay for hosting. Interesting!
Examples of these platforms are blogger.com and wordpress.com and more.
You can simply go to any of these platforms and create a blog and in no time start creating content.
But why does every one of us doesn't use a free blogging platform? The simple reason is, it comes with a lot of limitations. It starts with the domain name; you're not going to use a custom domain name if you don't buy.
Another major setback is its appearance. It is likely not going to appear professional. Then the most important thing is customization.
As you stay in the blogging business, sooner or later you'll have the need to do a lot of changes from time to time to make your blog better suit its purpose. This is not possible if you are using a free blogging platform like blogger.com and wordpress.org.  To take full control of your blog, you need to be on a self-hosted blogging platform that will enable you to install the WordPress script.
And then the monetization, some free blogging platforms are hard to be monetized and surely you don't want this.
Obviously, blogging on a paid platform is by far the better option.
You can go ahead and create your blog on any platform you wish.
Now you have a blog, then what?
Content creation is continuous as you will never stop creating content for your blog. But as you keep creating content you also need to be concerned with other things.
The main two things you should be concerned are:
• Traffic
• Monetization
Let's discuss how to get traffic to your blog and also how to monetize your blog traffic
Traffic: The number of visitors that visits your blog for a given time is called Traffic. All the content you create is or should be for your visitors. Your content should answer your visitors' questions or inform them.
It is safe to say that without traffic a blog is like a fun park with no visitors and without visitors, the park makes no money.
A lot is put into building a park and also a park is built to make it worthwhile for visitors so they come back next time. And after building a park a lot is put into telling the public that there is a fun park there, just come and see it.
So, now you should be concerned with knowing what your visitors want and how to create content that attracts visitors. And also how to tell the public that looks, there is something you might be interested in.
This is where keyword research comes in. A keyword is a word or words people input to search engines to find information. Keyword research is the process of looking for such a word or phrase. This is where Search Engine Optimization (SEO) starts.
To go further with your content and answer your expected audience's queries you must do proper keyword research.
Monetization: This for most of us is the most important part and turning your blog to a substantial source of income doesn't just happen. A lot of work has to be put into it before one can see real income coming from your content.
There so many ways you can monetize your blog: through ad networks like Google AdSense and Propeller ads, through affiliate marketing works that work better with niche blogs, through selling a personal product, rendering services, through the sponsored post, etc.
You should know that blog monetization largely depends on the amount of traffic. The bigger the amount of traffic the more revenue your blog is likely to generate.
That's it with starting a blog.
Last Word…
Blogging over the years has evolved a lot, it goes beyond creating content or advertising your blog on social media platforms.
To succeed you have to learn from successful bloggers and that's a lot of learning. Make sure to join groups while following like minds and also be patient.
Go for quality at any time over quantity and lastly don't quit your day job until you start earning a sustainable income from your blog.
Let us know through the comment section if you have any questions or difficulty always willing to help.